16 NIGHT JAVA SEA & WESTERN AUSTRALIA
on Azamara Quest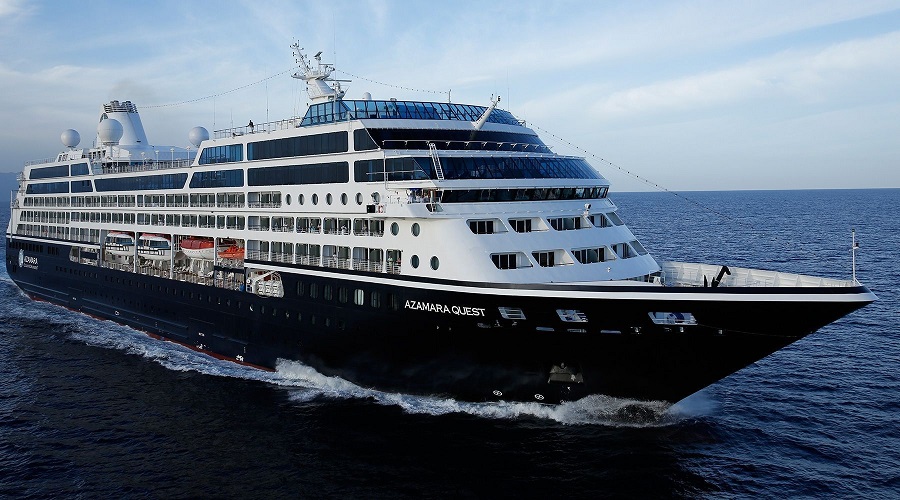 If there is a better place to begin a voyage than Singapore, we have yet to find it. This stunning city is filled with delicious food and amazing architecture, so an early arrival is encouraged.
From Singapore, we go east. A stop in Semarang, Indonesia, offers time to learn the traditional art of batik making. Or at least time to shop for this beautiful traditional Javanese cloth, if that's more of your style. The Buddhist monument and UNESCO World Heritage Site of Borobudur is another
...
About Azamara Club Cruises

STAY LONGER. EXPERIENCE MORE.
"Stay longer. Experience more." It's the philosophy behind every Azamara Club CruisesÒ voyage. It's what brings you to iconic destinations like Monte-Carlo
...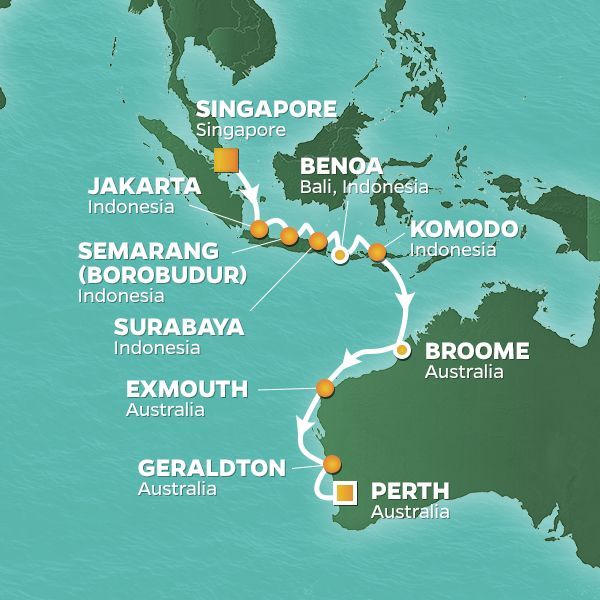 | Day | Port | Arrive | Depart |
| --- | --- | --- | --- |
| 1 | Singapore | | 6:00 PM |
| 2 | At Sea | | |
| 3 | Jakarta, Indonesia | 7:30 AM | 2:30 PM |
| 4 | Semarang, Indonesia | 7:30 AM | 6:00 PM |
| 5 | Surabaya, Indonesia | 8:00 AM | 1:00 PM |
| 6 | Benoa, Bali, Indonesia | 9:30 AM | |
| 7 | Benoa, Bali, Indonesia | | 5:00 PM |
| 8 | Komodo, Indonesia | 12:00 PM | 6:00 PM |
| 9 | At Sea | | |
| 10 | Broome, Australia | 5:00 PM | |
| 11 | Broome, Australia | | 5:00 PM |
| 12 | At Sea | | |
| 13 | Exmouth, Australia | 8:00 AM | 6:00 PM |
| 14 | At Sea | | |
| 15 | Geraldton, Australia | 8:00 AM | 4:00 PM |
| 16 | Perth (Fremantle), Australia | 8:00 AM | |
| 17 | Perth (Fremantle), Australia | | |