Hurtigruten's Historic Sportsman's Route to Svalbard - Northbound
on MS Spitsbergen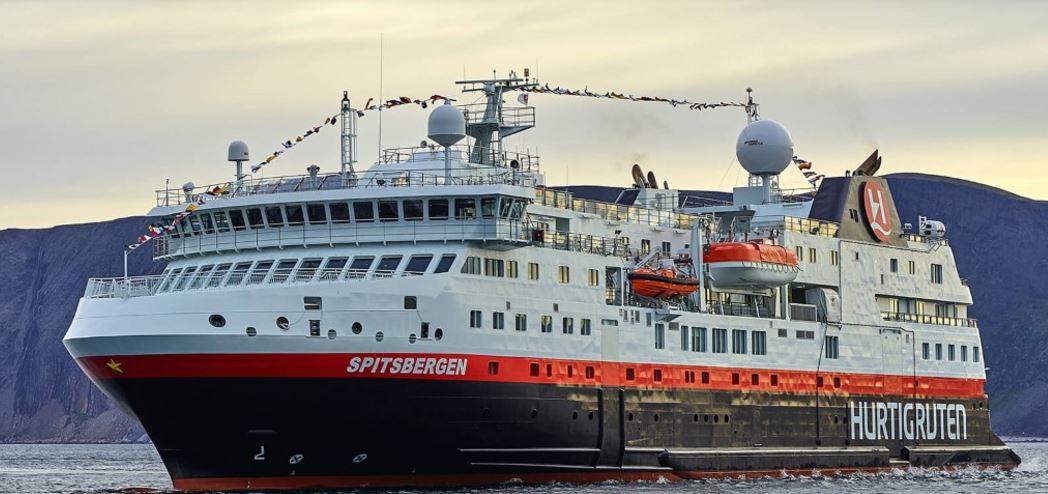 If you are thinking of a traditional summer holiday with packed beaches, this is not the voyage for you! An expedition to Svalbard takes you to extreme latitudes, where summer can feel almost like winter. But there will be sun, in fact 24 hours of it, and you can enjoy the Midnight Sun in a wintry landscape. This is a memorable experience that is completely out of the ordinary.

Discover the Hurtigruten Difference
Hurtigruten's unique heritage, combined with highly skilled crews and a diverse fleet consisting of nimble, intimately-scaled expedition ships, enable us to offer you breathtaking nature-based experiences in remote corners of the world.
No matter what ship you choose to travel on, you will get the opportunity to connect with your inner explorer – that's a promise. Furthermore, you will be doing so in the footsteps of the great explorers
...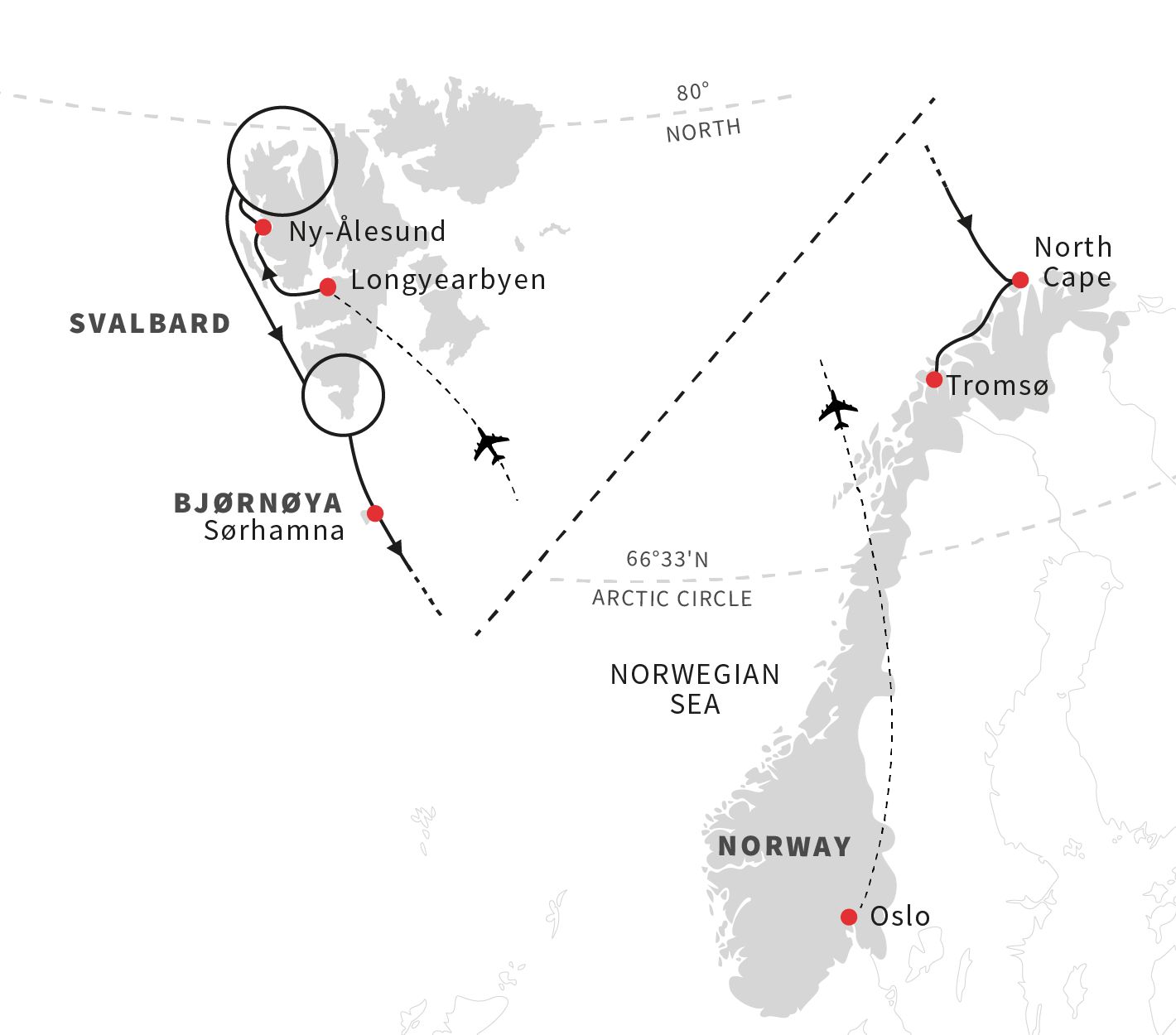 | Day | Port | Arrive | Depart |
| --- | --- | --- | --- |
| 1 | Oslo/Longyearbyen | | |
| 2 | Longyearbyen | | |
| 3 | Ny-Ålesund | | |
| 4-7 | Exploring Svalbard | | |
| 8 | Bjørnøya | | |
| 9 | North Cape | | |
| 10 | Tromsø | | |