Looking for something different?
Why not try American Cruise Lines
Historic South and Golden Isles Cruise?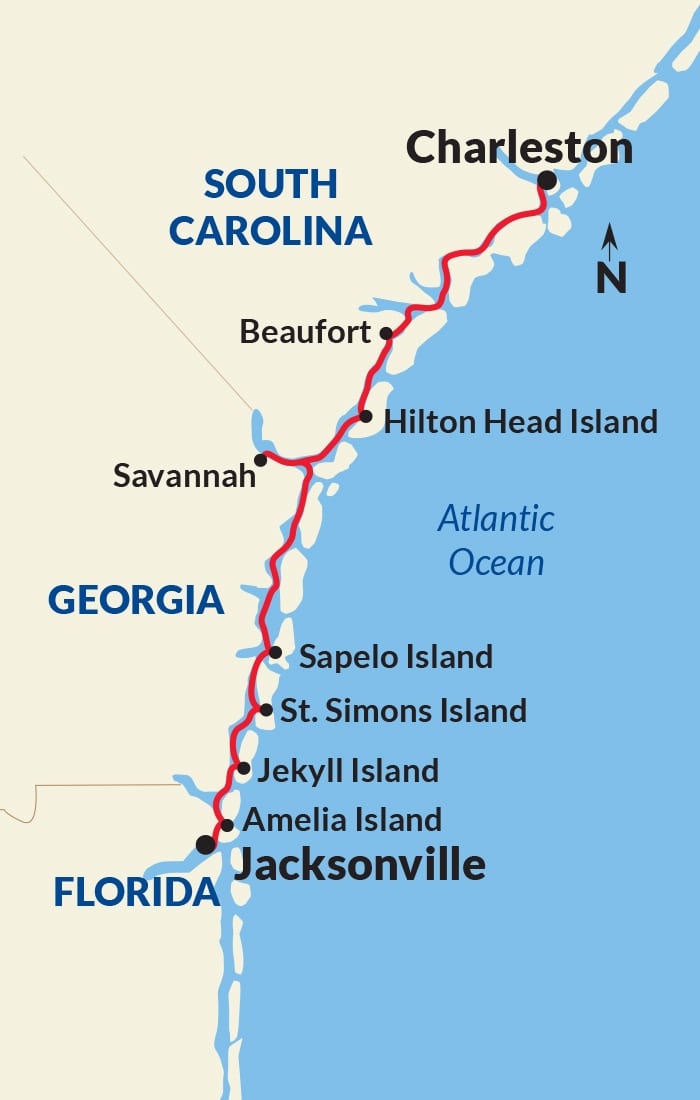 Historic South and Golden Isles Cruise
The Intracoastal Waterway is a protected network of bays, rivers, and canals with its shores home to some of the most beautiful historic cities in America. Start your journey in Charleston, lined with cobblestone streets and antebellum houses and where the first shots of the Civil War were heard. Continue to scenic Beaufort and learn what life was like on a southern plantation from our resident expert dressed in period costume. Enjoy the scenic beaches and abundant wildlife at Hilton Head, before traveling to Savannah where you will tour historic districts showcasing 19th Century wealth and opulence. In Jekyll Island, visit "Millionaire's Village," a National Historic Landmark with 240-acres of extravagant homes and winter cottages built over 100 years ago. On your final stop at Amelia Island, take a river cruise and walking tour through the Victorian seaport of Fernandina Beach.
Save $400 or more on select Spring 2017 cruises.
Call NOW to book your next fabulous journey!
515-287-3170
or
800-383-4444
~~~~~~~~~~~~~~~~~~~